Your username or email address

Log in
Enter the email address for your account and we'll send you a verification to reset your password.

From Shoeshine In Indore To Modi Fan Prostrating For 25 KM, Several Unusual Sights Were Part Of Modi 2.0 Ceremony

Interesting things that happened at the ceremony yesterday....

posted on 05/31/2019 18:58:55
While the Modi government took oath yesterday for the second term there were a lot of expectations and excitement across the entire nation. From prominent leaders to foreign dignitaries the event was graced by everyone. On this big day distributing sweets and notebook was a common sight.
In rare of some of the incidents a BJP cooperator celebrated the swearing-in ceremony by cleaning the shoes of passers-by. Video of the same has also gone viral wherein half a dozen workers were seen polishing the shoes. To the surprise, a total of 900 pairs of shoes were polished at the ceremony.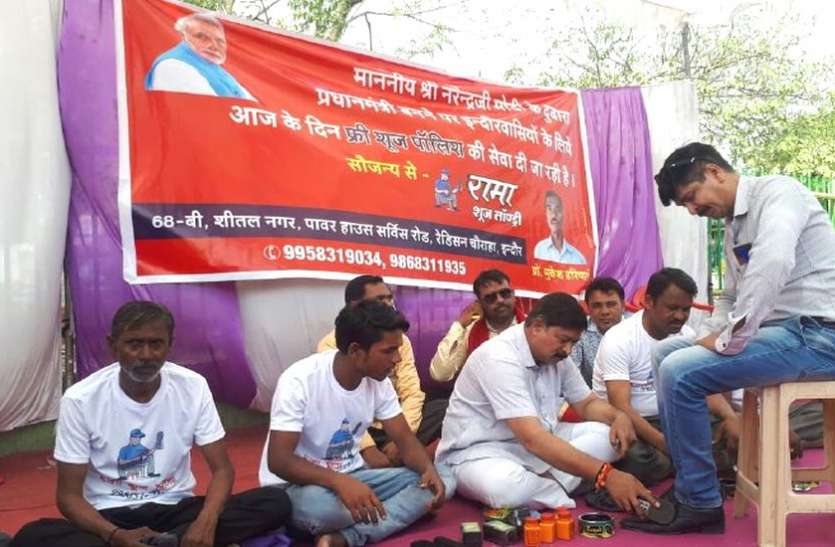 It wasn't the only incident that caught everyone's attention. In another incident, a man in Karnataka celebrated the day by prostrating on the road for nearly 25 Km and that too in the blazing sun. He started his journey at 6 is in the morning with the music band.
While other ministers entered the president house in their luxury cars a BJP MP and former Minister of State, 47-year-old Mansukh L Mandaviya cycled his way to the Rashtrapati Bhawan for his oath-taking ceremony.
"For me, it is not a fashion to go on a bicycle, it is my passion. I had always gone to Parliament on a bicycle."
For more interesting stories, Download the Lopscoop application from Google play store and earn extra money by sharing it on social media.
Add you Response
㑼
From Shoeshine In Indore To Modi Fan Prostrating For 25 KM, Several Unusual Sights Were Part Of Modi 2.0 Ceremony