When it's about 'Gol Gappa' emotions cannot just rest in peace.
The crispy hollow ball made of semolina or wheat, filled with spicy potatoes and topped with tangy, spicy tamarind water made fragrant by mint leaves and black salt does not gives the same emotion as long as you don't call it 'Pani Puri' or 'Golgappa'.
You can eat it 'any time, any season' because it is always a hit. Different people have different motions and emotions attached with this street food and I wonder if there happen to exist anyone at least in India who does not like 'Pani Puri' and if there is someone I feel like screaming 'why' and how it is possible.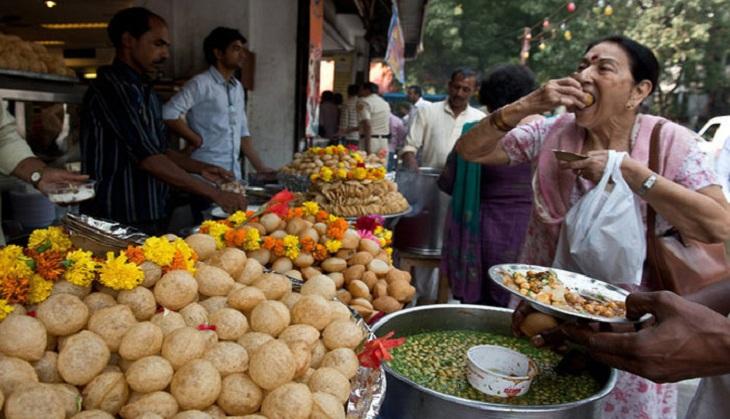 Different types of people and emotions attached with our own 'Gol Gappa'
1. 'Gol Gappa' is surely incomplete unless it's spicy…
The first type of 'Golgappa' lovers is those who are never satisfied without an extra pinch of spice in their Pani puri.' Bhaiya Thoda sa aur teekha den ab'. So these people do not get the feeling of 'Golgappa' till the time they have watery eyes.
2. Extra water gives them more happiness than the 'Pani Puri'
Who does not like asking for extra water after eating the 'Gol Gappa'? However there are people who love it more than eating the 'Pani puri'. So eating golgappas are incomplete till the time they don't have extra plates of ' Khata' and ' Meetha' Pani.
3. No one can beat us when it comes to 'Gol Gappa'
Although everyone has a limit when it comes to eating anything, there are some people who just love breaking their own as well as other's record of eating the 'Gol Gappa'. You would always see them throwing the challenge to others and they just love it.
4. We only love healthy and hygienic 'Pani Puri'.
Then come the people who are extra-conscious about the Gol Gappa served with complete hygiene because though they love the crispy 'Pani Puri' they cannot comprise with the health.
When it's about 'Gol Gappa' emotions cannot just rest in peace.
For more interesting stories, Download the Lopscoop application from Google play store and earn extra money by sharing it on social media.