With 24 years of successful cricketing career, Sachin Tendulkar, 'The God Of Cricket' is the greatest batsmen of the world. He continues to inspire everyone not as a cricketer but as a great person too.
Sachin who started his international career at the age of 16 practised for hour's right from his childhood. His practice session started at 7 in the morning, which continued for 3 hours. Directly after that, he would play a match from 10 am to 4 pm. He would practise under the guidance of his coach Ramakant Achrekar for the last two hours.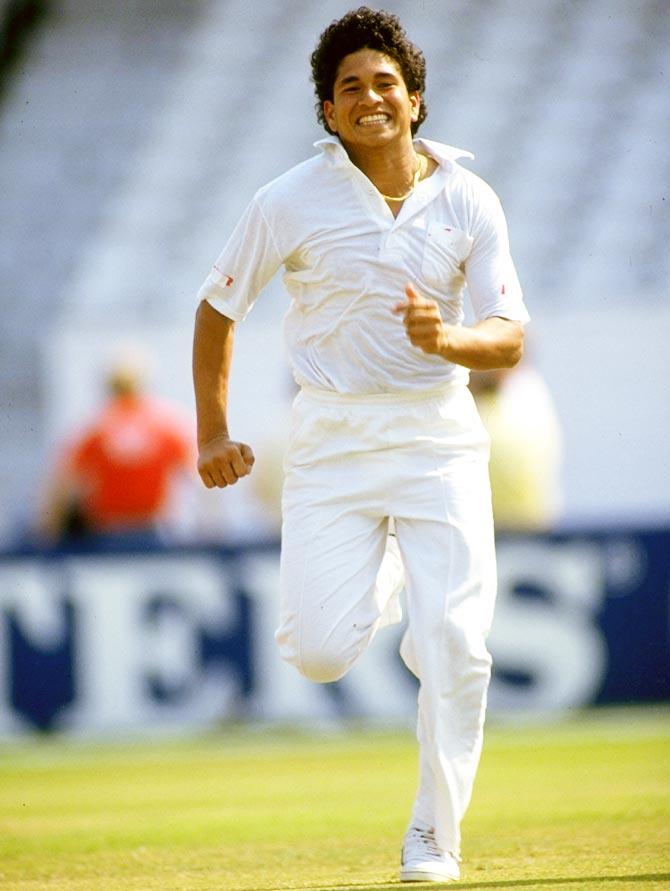 Do you know the story behind the tale of one rupee coin from his childhood?
During his training session, his coach would give him a one rupee coin if he stayed on the pitch for the specific period of time. For that, he would put the coin on the top of the stumps and the Sachin had to remain intact on the pitch without getting bowled.
If the bowler would dismiss him, the coins would be given to the bowler. Before the release of his biographical documentary, Sachin revealed that the coin was no less than an Olympic medal for him. It is said that he won a total of 13 coins in all.
In an interview, he told that "It was a medal for me. When someone competes in the Olympics and wants to win a medal and we used to compete like that. When sir used to put the Rs 1 coin on the stump all the bowlers used to bowl with a lot of enthusiasm to bowl me out. It did not matter who was taking the catch. If there was a street vendor around and he takes the catch, then you are out. All this forced me to keep the ball on the ground,"
For more interesting stories, Download the Lopscoop application from Google play store and earn extra money by sharing it on social media.